KAMIGAMI
Meet Kamigami, robots that teach through play.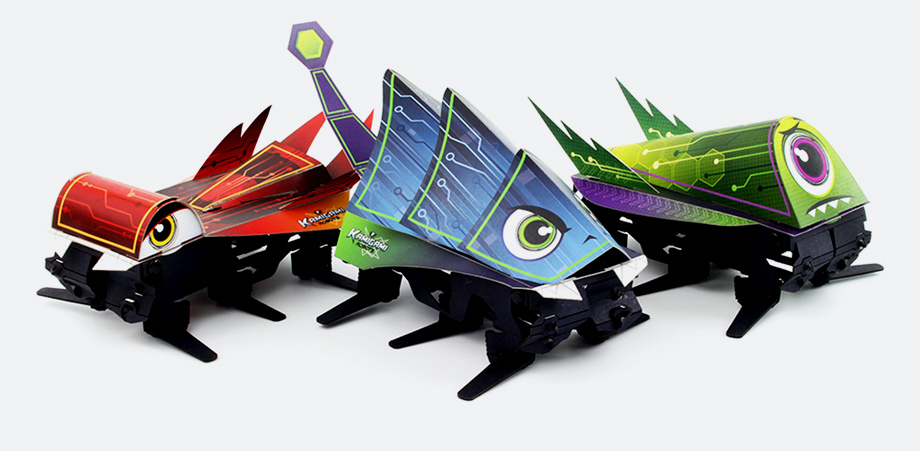 How's it work?
Build your robot

Experience the fun of building your own robot! Easy enough for an 8 year old, Kamigami fold and snap together from a flat sheet. No tools required.

Download the App

Download the Kamigami app and start your robotic adventure! The app allows you to drive, create games and even learn the basics of programming. Compatible with iOS and Android (See FAQ for details).

Create Your Games

Teach your Kamigami new tricks, behaviors and games. Our unique app interface blends programming with gaming for an entertaining introduction to robotics.

Teaching material with fun and creative games, Robots Package


Robots Packag

Future Roboticists

Build

Program (App Keeps)

Play

Game